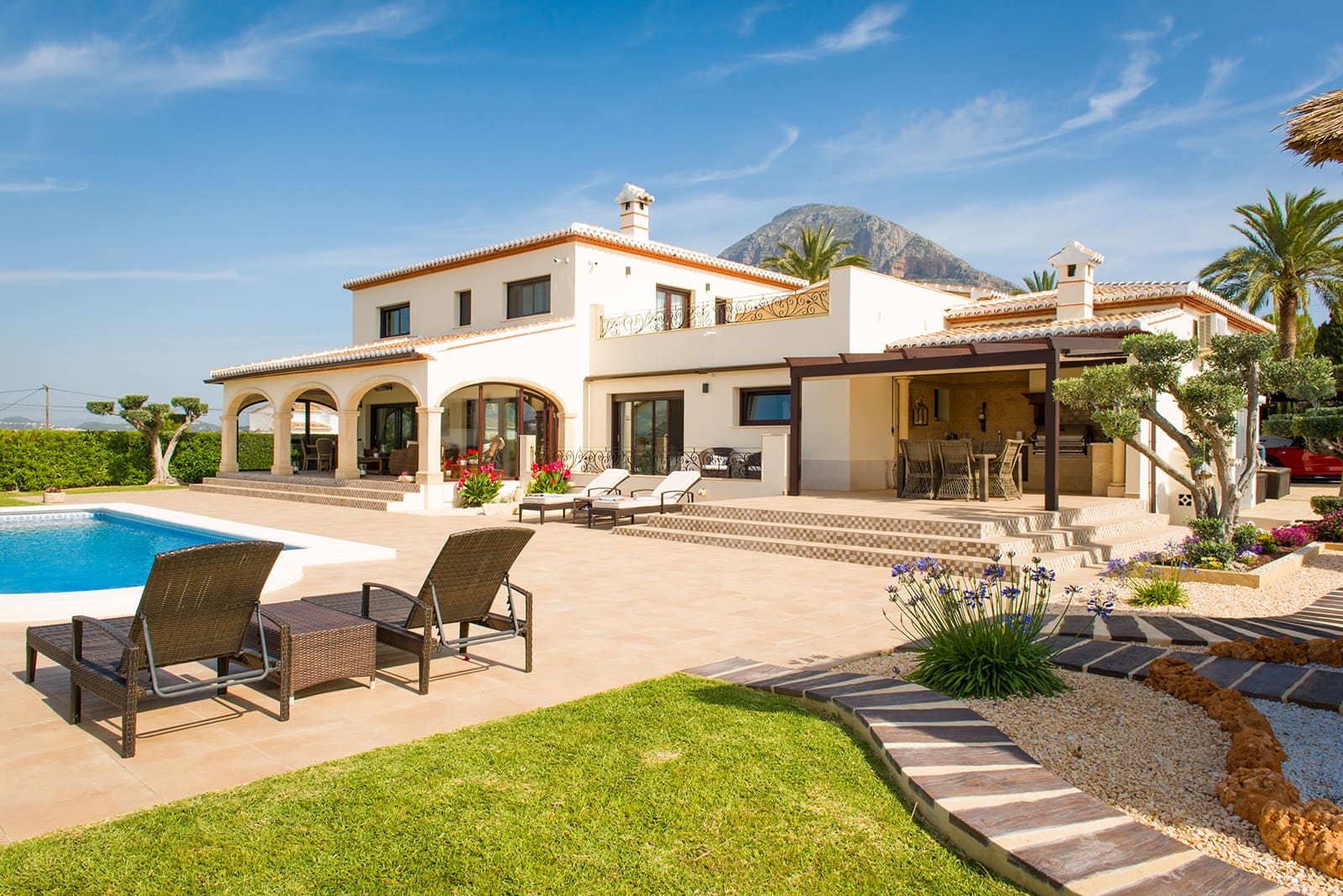 A BUILDING COMPANY SPECIALISING IN NEW BUILDS, COMPREHENSIVE REFURBISHMENTS AND SERVICES
Technihomes Costa Blanca S.L is a building company situated in Jávea that covers the Costa Blanca area, including towns such as Moraira, Teulada, Calpe, Altea, Benissa and Dénia.
At our company we have years of experience in the building industry, where we have learnt every aspect regarding new builds and in which we have developed a special interest in refurbishment projects, both big and small, and the practicality of implementing design to all works undertaken.
Our expertise lies in the full renovation of any property; we are capable of carrying out a complete transformation or metamorphosis by changing the style, distribution and, should the client wish, even the shape of their home by extending it.
We understand that many of our clients require help when liaising with planning authorities and local government departments, which is why at Technihomes Costa Blanca S.L. we take care of all necessary formalities and supervise the project from the moment you decide to build a new property or renovate an existing one, until all work has been completed. To this end, we place a trustworthy professional at your disposal who can advise you, supervise and follow up the work in progress, act as translator and take care of a great many details that each project entails. All of this guarantees success, even for the most complex of undertakings.
How we proceed with each new project
An appointment in person to discuss all your requirements, in English
A visit to your home to study the project and offer our advice and experience, adapted to your requirements
A no-obligation quotation
Unbiased professional advice
Constant supervision and monitoring of your project
Regular updates to keep you informed of progress each step of the way
We demand and deliver the highest level of quality in every aspect, ensuring client satisfaction
We commit to abide by the agreed timeframe
PUT YOUR TRUST IN OUR PROFESSIONALS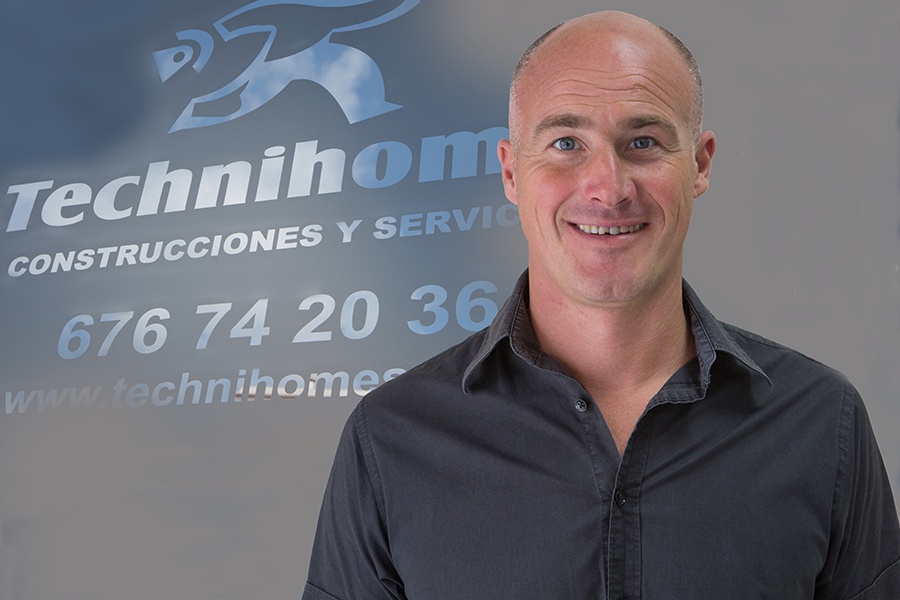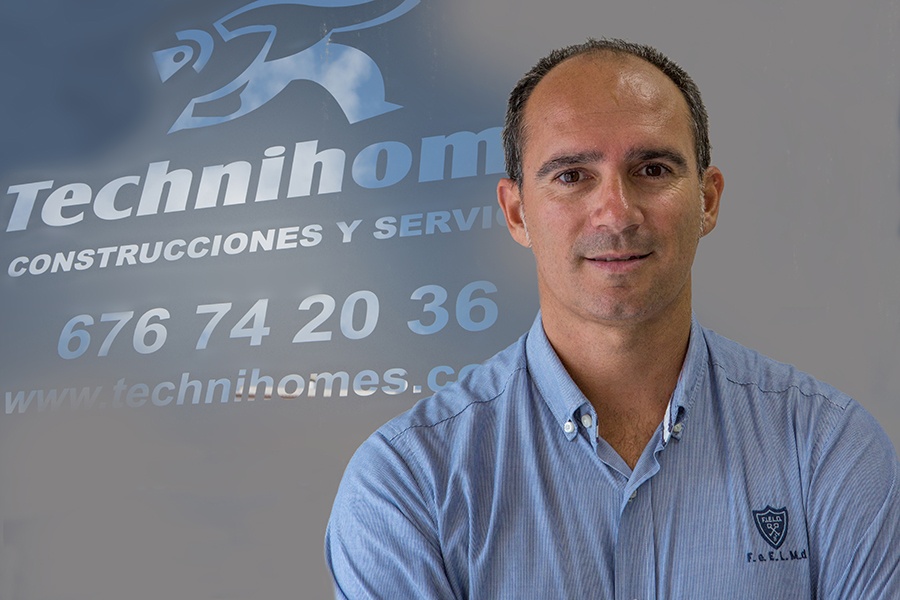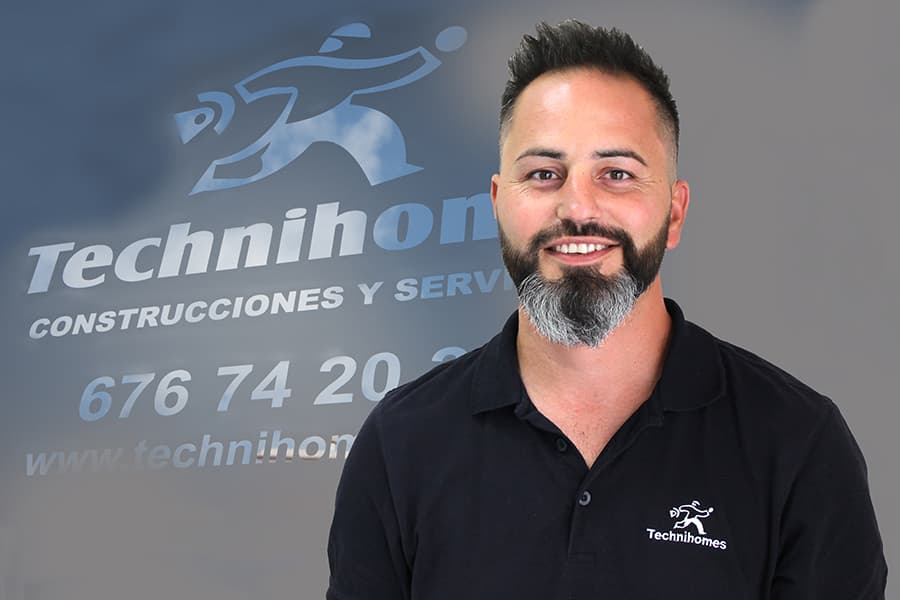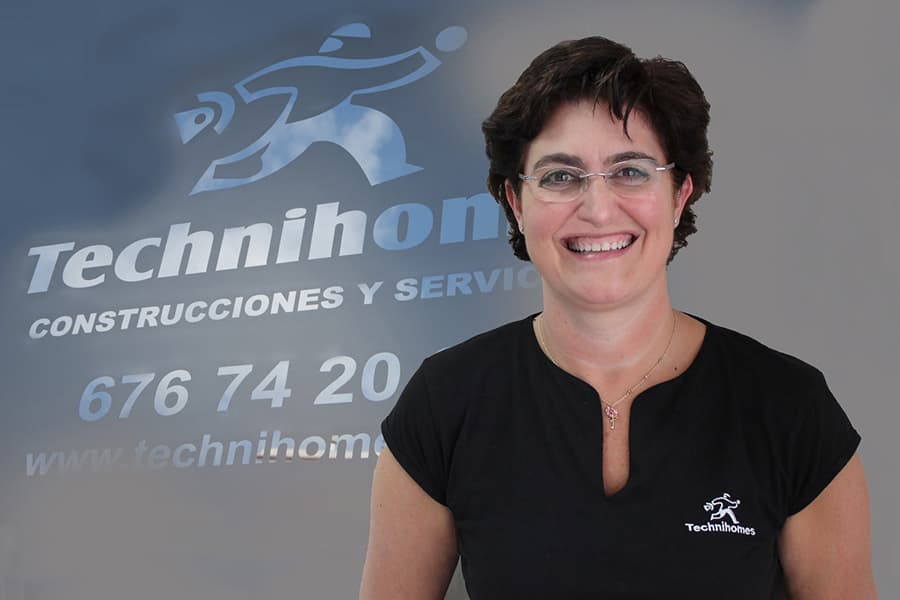 Elma
Administration Department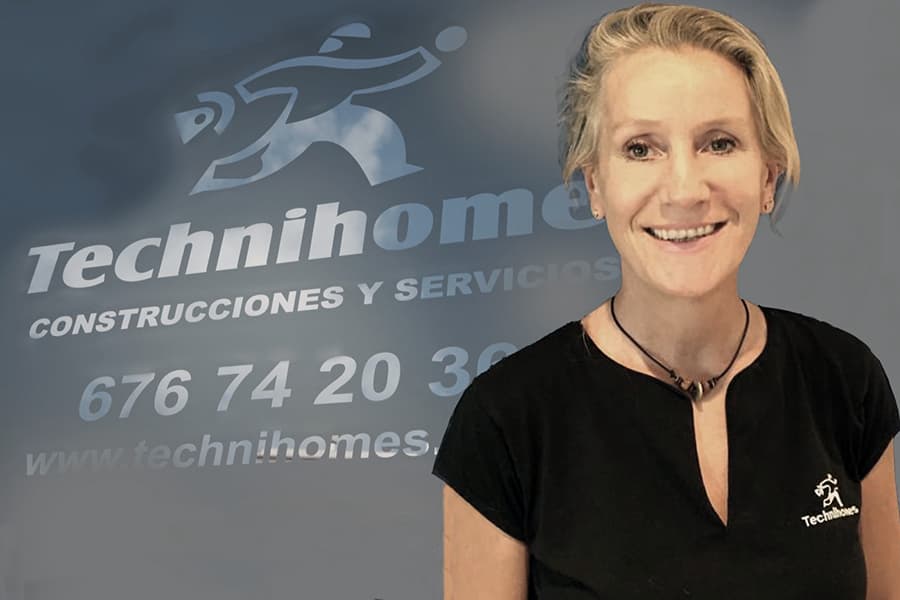 Kirsty
Customer Service Department
COMPLETE REFURBISHMENTS, EXTENSIONS AND NEW BUILDS
POOLS, TERRACES AND EXTERIORS
WHAT OUR CLIENTS SAY ABOUT US
Slide 4
I confirm that I have known Juan Carlos of Technihomes multiservicios for 1 year. Juan Carlos has completed the following work at my villa in the past year: Electrical work, plumbing and major reconstruction of the terrace and swimming pool. At all times I have found Juan Carlos and his workforce extremely hard-working, honest, reliable and very conscientious. His work is to an extremely high standard. He has also proved himself to be most helpful and polite. He was willing to take me around to look at various materials and give advice when needed. I have every confidence in recommending Juan Carlos. It has been an absolute pleasure to have dealt with him. I would be most willing to follow up any correspondence regarding Juan Carlos.
Slide 5
Dear Technihomes people, it has been a GREAT pleasure to have worked with you on so many jobs. I will continue to ask for your expertise always. I just love you guys. Kindest regards.
Slide 1
We wanted the work on the villa done once and done properly. We asked Juan Carlos and got just that! No worries, no over-spend, no time extensions. Brilliant!.
Slide 2
I have used Technihomes for a number of projects over a period of some years and have always been impressed by their reliability and attention to detail. In addition, Juan Carlos has a clear understanding of the need to provide good customer service and to keep the client fully informed at all times.
I would have no hesitation in recommending Technihomes to anyone who wishes to eliminate the "hassle" usually associated with building or home improvement projects in Spain.
Slide 3
David Barratt - La Guardia Park, Jávea
I was first introduced to Technihomes through a neighbour who had used them on several occasions and highly recommended them to me. As soon as I met Juan Carlos I knew I had met a family-orientated builder whom I could trust. I found them to be professional, friendly and very able to undertake all of the works contracted for. No job was too much trouble or too difficult. All of the work undertaken for me has been carried out as if it was for their own property and I would recommend Technihomes with complete confidence as a first class company.
Slide 6
Mr J.A. Parker - La Guardia Park, Jávea
I have known Juan Carlos & Technihomes for some four years, have had many large & small jobs done by them & have recommended them to many of my friends. It is nice to find a firm that really does the job properly & at a sensible price . I have absolutely no concern in recommending them to any prospective client. Their quality & finish is excellent, they speak English & they would put the 'English builders in Spain' to shame.