Slide 1
Experts in complete refurbishment
Slide 2
We make your dreams come true
Slide 3
Let professionals advise you
Construction and reforms in Jávea, Costa Blanca
We have revolutionised the concept of reforms to adapt it to what matters most… people. We offer a comprehensive and personalised approach to make your experience outstanding.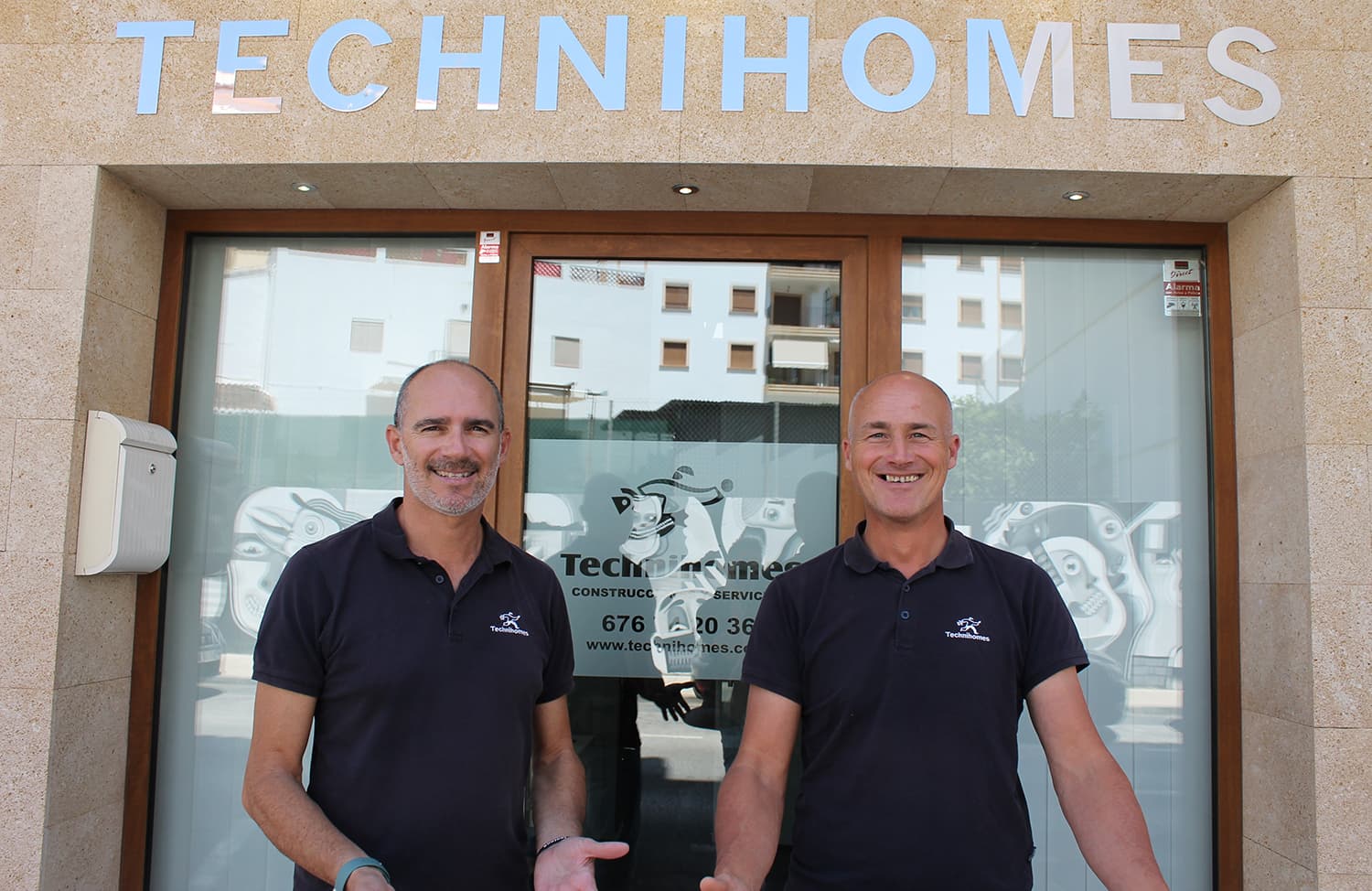 Technihomes Costa Blanca, S.L. construction and services is a renowned company on the Costa Blanca when it comes to house and villa construction and renovation.
We specialise in the full refurbishment of properties, using medium and high quality materials, and rely on a team of professionals capable of taking on any project entrusted to us, with the utmost quality and attention to detail possible.
We take care of everything, from the first contact to the handing over of keys (building project, licences, architect etc.) so that the only thing you'll have to worry about is enjoying the end results. Furthermore, we will send you regular e-mail updates with photos of the work in progress.
At Technihomes we want you to be happy in your new home and, to that end, offer you a service which can be of great help. If you are thinking about buying a property, before doing so, if you wish, we can carry out an inspection and advise you of any necessary work to be carried out in accordance with the condition of the house, and an estimate of the costs involved. This can help avoid nasty surprises and make purchasing and refurbishing your property a wonderful experience.
COMPLETE REFURBISHMENTS, EXTENSIONS AND NEW BUILDS
POOLS, TERRACES AND EXTERIORS
You won't want to leave the house
Logo 1
Logo 2
Logo 3
Logo 4
Logo 5